July 23, 2014 | DoubleTree Del Mar
11915 El Camino Real
San Diego, CA 92106
[button link="http://www.eventbrite.com/e/cyber-liability-tickets-11866391697″ style="blue" window="true" size="small"]More Info[/button] [button link="http://www.eventbrite.com/e/cyber-liability-tickets-11866391697″ style="red" window="true" size="small"]Registration[/button]
Cyber Liability: What to do if your company becomes a victim of a cyber security incident and how to handle the triage.
Have you had to deal with the legal or media ramifications of losing Intellectual Property?
Has your company done its due diligence to secure and protect data?
Do you know what remediation activities must be executed after a security breach?
This relevant discussion will help you frame your response to a serious data breach.  You will learn how to position your company so that it has the ability to collect relevant forensic data, avoid costly delays in resolution, and how to traverse the legal process if and when there is a breach.
Come to this important event, sponsored by the Association of IT Professionals.  You will have the ability to network with experts from Legal Firms specializing in Cyber Liability and Privacy, Law Enforcement, FBI, Cyber Insurance Experts, the Privacy Rights Clearinghouse, Secure our eCity, Forensics, and Investigations.
---
Town Hall Moderator: 
Leigh Merola, AITP Board Member, Hewlett-Packard – Global Cyber Security
Experts and their Specialties:
Cecilia Anastos, Metaintelligence – Cyber Crime Instructor / Intelligence Analyst
John Caruthers, FBI –  National Cyber Security Matters
Mike Davis, Cyber Insurance
Beth Givens, Director, Privacy Rights Clearinghouse
Justine Phillips, SheppardMullin – Cyber Law, Privacy, and Data Secuity
---
Schedule:
5:30 PM Check in, Networking on patio
6:00 PM  Dinner on patio, Brief talk from a Law firm and the FBI
6:30 PM  Town Hall Open Forum
8:00 PM  Coffee and Dessert
8:30 PM  End of Event
---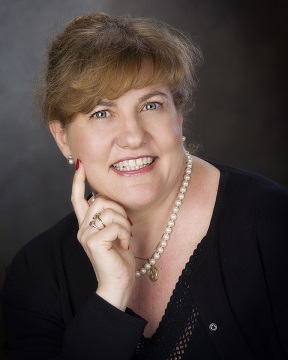 Cecilia Anastos holds a Master's Degree in Strategic Intelligence w/sp in Middle East Issues, a Graduate Certificate in Cybercrime, and a B.A. in Criminal Justice w/sp in Psychology. In 2005 she founded Meta Enterprises, LLC (Meta- Intelligence.com) and works as Chief Intel Analyst – OSINT, Cybercrime and Instructor.
Ms. Anastos lectures on open source information collection and analysis (OSINT), operational security in the cyberspace domain, Iran's non-official financial network (Bonyad), and Hezbollah in Latin America. Ms. Anastos teaches at Academia, police departments, DoD, and the private industry.  Ms. Anastos worked as Volunteer Crime Investigator of Cold Cases for the San Diego Police Department (2004, 2012-2013), and she was a guest OSINT and OpSec in Cyber Instructor at National Academy FBI – Quantico in 2011-2012, and an instrumental member for the Department of Justice's CIWG Privacy Committee (2012) for "Developing a Policy on the Use of Social Media in Intelligence and Investigative Activities."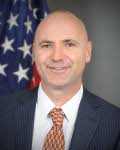 Supervisory Special Agent (SSA) John Caruthers started with the FBI in 1992 as a computer specialist supporting cases, including the Whitewater investigation.  In 1999 he became a FBI Special Agent (SA) investigating white-collar crime, the Arellano-Felix cartel in Tijuana, Mexico, computer intrusions and child exploitation. Following 9/11, he worked on terrorism-related matters for more than a year.
In 2003, SA he became coordinator for the FBI's "Innocent Images" program and worked on the including the indictment of seven members of NAMBLA's core membership in a multi-state undercover operation.  SSA Caruthers has taught cybercrime at the International Law Enforcement Academy in Budapest, served assignments in Moscow and Kyiv, and was recently embedded with the Dutch National Police's High Tech Crime Unit for a year. From 2011 thru 2013, SSA Caruthers was responsible for the FBI's Industrial Control Systems and SCADA program.  In January 2013, he was promoted to his current position as SSA of the FBI's National Security Cyber Squad in San Diego.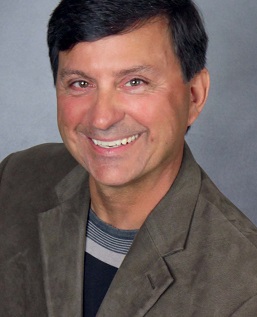 Mike Davis is currently a Business Risk Management and Cyber Security Consultant / Enthusiast providing strategic cyber security / business risk reduction support (CISO functions) to organizations, as well as leading initiatives on key security mitigations and  cyber RoI. He is well versed in best practices, including prioritizing threats vs mitigations as well as supporting the NIST/WhiteHouse Cybersecurity Framework (CSF) for CIP.  Previously Mike was the Platform Systems Engineer for C4ISR for Navy large deck ships and completed a tour as the senior Information Assurance (IA) / Cyber technical authority.
He has over 25 years' experience in IT/IA/Cyber technical and operational leadership for many diverse programs throughout the product / service lifecycle.  Mike has security basics with a "data centric security" methodology – as cyber is all about trust and data. He leads the San Diego IEEE Cyber Security SIG, is the SD ISC(2) VP, and is a SOeC Steering committee Co-chair – with previous board positions in ISSA and INCOSE. His has an Electrical Engineer/MSEE and Management graduate degrees, along with CISO, CISSP (Cyber Certs) and Systems Engineering certifications.


Beth Givens is founder and director of the Privacy Rights Clearinghouse, established in 1992. The PRC is a nonprofit consumer information and advocacy program located in San Diego, CA. Its website provides extensive resources and tips for consumers on a variety of informational privacy issues. Givens has participated in many public policy task forces at the state and federal levels. She is often interviewed by the media. Prior to her work as a consumer advocate, she was a librarian specializing in resource sharing. Givens has a master's degree from the University of Southern California Annenberg School for Communication, and a master's degree in Library and Information Services from the University of Denver. She is a member of the International Association of Privacy Professionals.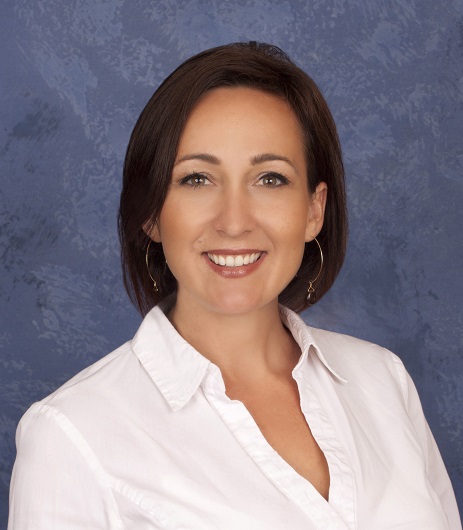 Justine Phillips is an attorney in Sheppard Mullin's Del Mar office. She focuses her practice on employment litigation and counseling, and commercial litigation for clients in the following industries: insurance, medical devices, education, defense, cybersecurity, manufacturing, retail, non-profit and for-profit industries. She has experience advising clients on issues relating to classification issues, leave policies, defense of ADA and FEHA disability discrimination claims, interactive process and reasonable accommodation, wage and hour matters, information management, social media, data security, data privacy-related issues, employment agreements and employee handbooks. Justine has defended companies in both state and federal court against claims of discrimination, harassment, retaliation, and wrongful dismissals. Additionally, she has experience assisting clients with crisis management and forensic investigations for data breaches, cyber-attacks, and complex e-discovery issues.
---
DoubleTree Del Mar
11915 El Camino Real
San Diego, CA 92106
Map and Directions