Get the best of both (cloud) worlds
Get the control and security of a private cloud with the cost savings and resource scaling of a public cloud.
NFINIT Community Cloud embodies the evolution of the modern IT strategy, built upon our deep understanding of keeping your data secure while limiting latency and downtime. With a fully integrated infrastructure that connects to existing environments, we develop solutions that adapt to your current needs and positions your business for future growth and scalability. 
Thanks to partnerships with companies like Microsoft (Hyper-V), Oracle, and VMware, you retain complete control over your cloud infrastructure. NFINIT Community Cloud comes with intuitive interfaces that allow you to scale and adapt your computing power as needed. The result is a solution that helps your organization meet tomorrow's needs, today.
Cost Effective
Leveraging the advantages of economies of scale and multi tenancy
Best in Breed Technology
As workloads evolve, so do our tools and platforms 
Flexible Resources
Utilize tools and technologies best suited to your specific workload.
Passionate Support 
Access to expertise in everything from firewalls to forensics 
Want to learn more?
Contact us today to learn more about the benefits of NFINIT Community Cloud.
Benefits of NFINIT Community Cloud
Support for Compliance Requirements
With ongoing mapping to frameworks like PCI and HIPAA
Virtual Data Centers
Completely isolated for each NFINIT Community Cloud customer
Industry-leading Hypervisors
VMware and Hyper-V provide flexibility in deployments
Geo-redundancy
With a private MPLS network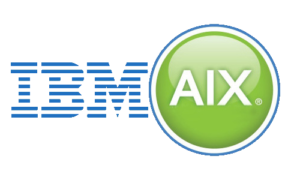 Explore Other Cloud Services from NFINIT
Whether you want the privacy and control of a private cloud environment, or the cost savings of a public cloud
environment—or something in between—we can help develop the right cloud solution for your business.
Public Cloud Deployments 
Get flexibility and scalability with significant cost savings
Private Cloud 
Maintain privacy and meet strict compliance and regulatory requirements
Storage as a Service 
Utilize right-sized solutions with unmatched data accessibility and resiliency 
Migrating to the Cloud 
Reduce IT costs and increase operational efficiencies