Dedicated Single-Tenant, Private Cloud Environments
Get the control and security you need from a cloud environment dedicated solely to your organization 
Benefits of Private Cloud Environments
Extreme Flexibility 
Fully customizable environments to meet your specific business requirements
Increased Scalability
With the ability to quickly scale up or down as needs evolve
Enhanced Security 
 No shared resources means higher levels of control and security
Faster Performance 
Optimized for efficiency with dedicated resources for your business
Want to learn more?
Contact us today to get help crafting your perfect private cloud environment.
Solutions designed for security, agility, and performance
Whatever your business demands, private cloud environments can be customized to support the exact kind of control you need. Private clouds are often the preferred choice for institutions that require dedicated resources for mission-critical applications, with enhanced control that meets compliancy needs of the business.
With NFINIT, we develop tailored solutions to meet your needs—whether that is leveraging our dedicated cloud environment, or utilizing an on-site or external cloud environment. The experience of our professional services team, along with our extensive network of technology partners, enables us to design, build and operate cloud environments that evolve just as fast as your business does.
Right-sized Environments
With networking, compute and storage tailored to your company's needs
Consultative Approach
Building on our decades of experience assessing cloud needs
Best of Breed Technology
Leveraging premier equipment and enterprise licensing
Always-on Support
Get proactive monitoring and access to expert support 24/7/365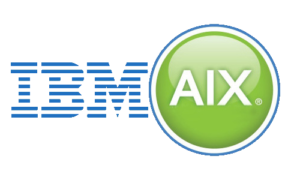 NFINIT Community Cloud 
Leverage the modern evolution of our traditional data centers
Public Cloud Deployments 
Get flexibility and scalability with significant cost savings
Storage as a Service 
Utilize right-sized solutions with unmatched data accessibility and resiliency 
Migrating to the Cloud 
Reduce IT costs and increase operational efficiencies